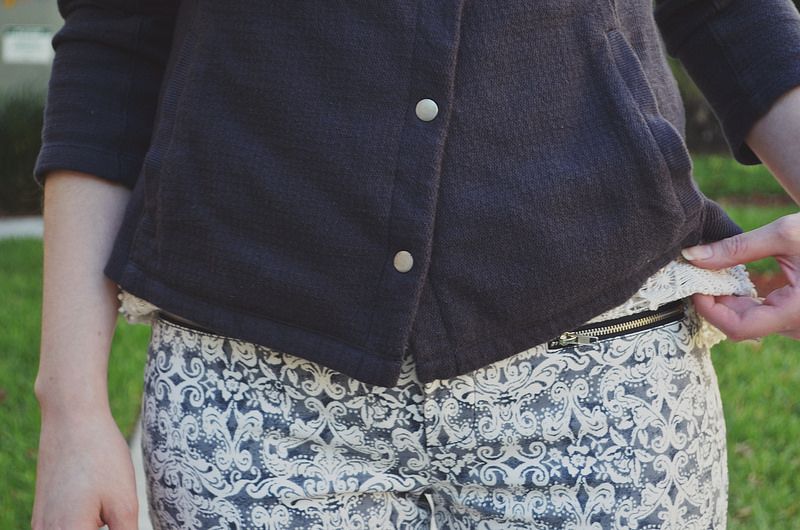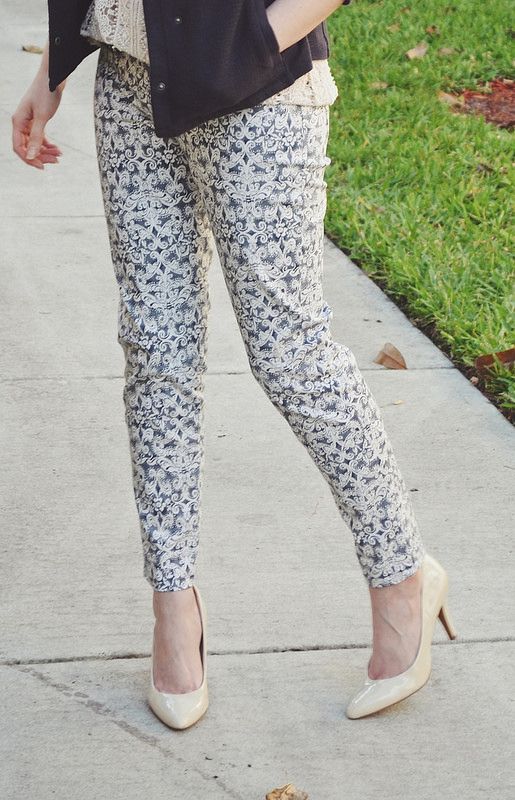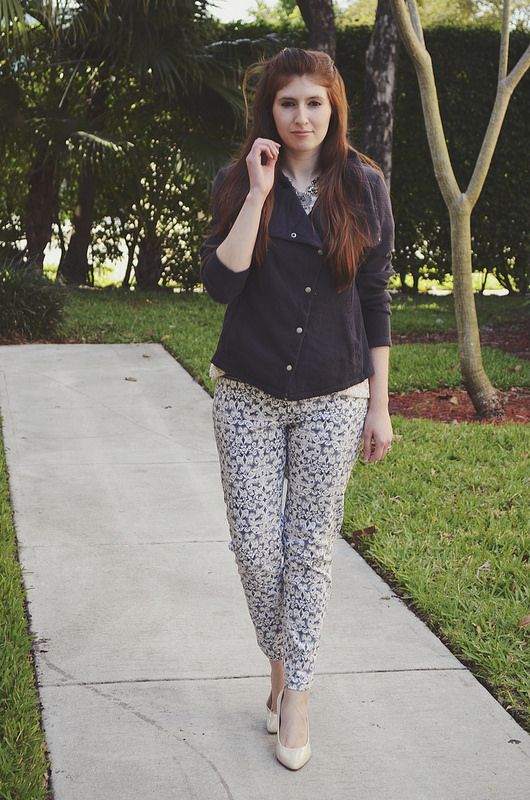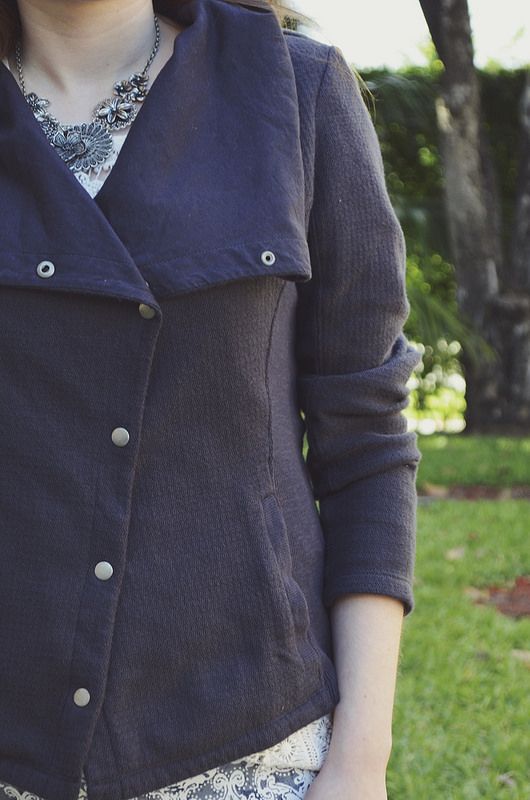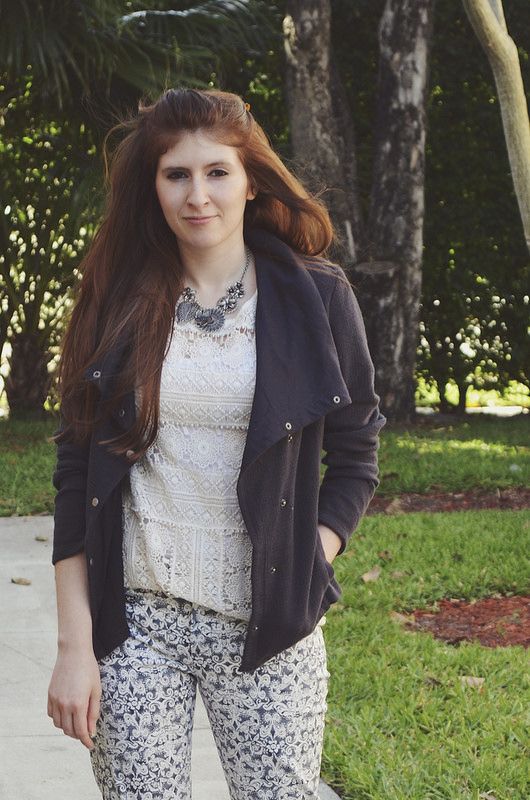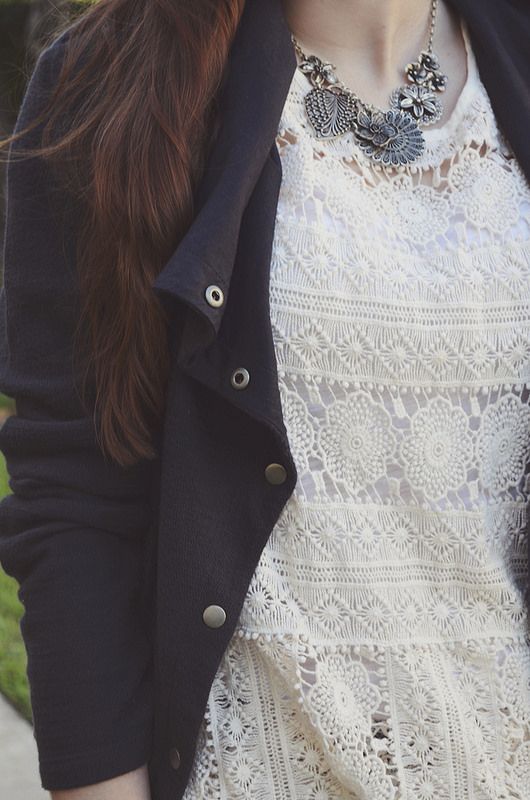 Baroque print pants- Ruche
Keren lace tee- Anthropologie
necklace- Premier designs
draped indigo moto jacket- Anthropologie
--
When you are ready with all the pictures for a post, and have nothing to say. I blame spring forward.
What I don't blame spring forward for, it's the extra hour of light we get now.
Of course it's nice to not have to think it's super late, when the clock marks 7 pm.
So about this pants, the baroque print was the first thing that caught my eye, aside from the cute zippers.
I added texture to the busy print with a neutral crochet tee, and topped it with this jacket that makes me feel like I should be riding a motorcycle -only for a picture not to actually take a ride-I'm not that brave...
...My husband does want to get a motorcycle...
...I object. ><