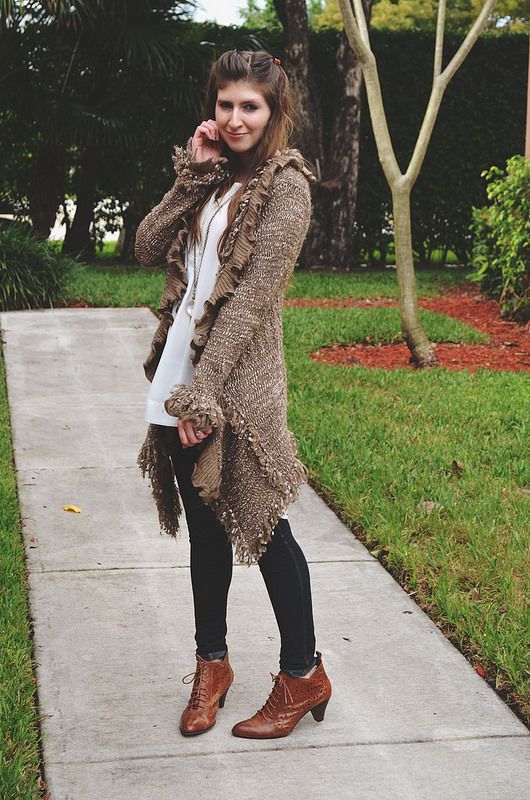 sweater- present from my mom
top- HM
boots- Anthropologie
When my mom came from Argentina, for my wedding, she brought this sweater with her. As she pulled it out of her luggage, I couldn't stop staring at it.
Of course she didn't hesitate to give it to me after she saw my face; even though I asked her like a million times if she was sure she wanted to just give it to me. After all t was her favorite too, but that's my mom :)
The sweater has a rustic/Victorian feel to it, and the sleeves are just my favorite.
She is going to love this post, because she has been asking if I've been wearing it :)
so... tada!!